Exclusive
Melissa & Joe Gorga Moving To 'Better Zip Code,' But They're Just Renting And Borrowing Money, Says Source!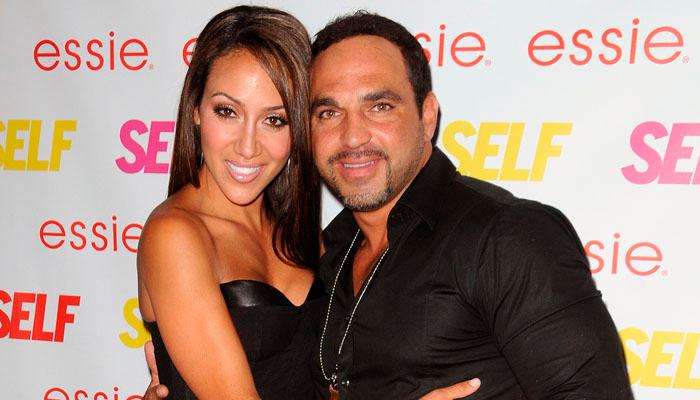 Melissa and Joe Gorga have a reputation to uphold this season on The Real Housewives of New Jersey so they'll be moving to what they call "a better zip code," but a source close to the couple exclusively tells RadarOnline.com they'll actually be renting because they're in dire financial straits.
"There's always been a huge rivalry between Melissa and her sister-in-law Teresa Giudice, so this season is no different, and in an attempt to one-up her, Melissa and Joe will be moving to a better zip code," the insider revealed.
Article continues below advertisement
"But the reality is that they will just be renting a home in an 'elite' neighborhood to cover up their not-so-ideal financial situation."
According to the insider, Melissa and Joe are facing the possibility of being kicked out of their current home — which ironically played a role in getting them cast on the hit Bravo show in the first place.
"Melissa and Joe are borrowing money left and right just to stay afloat," the source claims.
"You'll see Melissa and Joe embarking on a slew of new business ventures this season like workout DVD and books, but they're literally taking any lucrative business opportunity they can because they have so much debt."
As RadarOnline.com exclusively reported last year, public property records showed the couple took out a $2,250,000 mortgage on their home on November 16, 2007 with Sterling Bank, plus interest.
Melissa and Joe originally purchased the home for only $450,000 in 2005 on which they took out an initial mortgage of $360,000 and a secondary mortgage of $45,000.
Do you think Melissa and Joe are flaunting a fake luxury lifestyle just for the show? Leave your comments below!