Exclusive
Spoiler Alert! Melissa Gorga's Ex-BF Claims She Continued Affair With Him After She Married Joe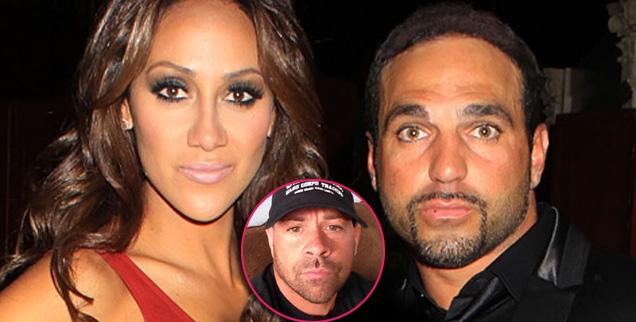 SPOILER ALERT: The following contains plot content regarding the upcoming Season 5 of Real Housewives of New Jersey.
The upcoming season of The Real Housewives of New Jersey is sure bring the drama, backstabbing and controversy — and RadarOnline.com has exclusively learned cheating plays an integral part in the plot line of Season 5 of the hit Bravo show.
According to an insider close to the show, Melissa Gorga has a boyfriend from the past, Bryan "Bulldog", that comes back to haunt her during the taping of the show and alleges that not only did she marry Joe Gorga for his money, but that he and Melissa continued to sleep together well into her marriage.
Article continues below advertisement
"While the women were taping at the Posche Fashion Show last year the owner of the salon that set up Melissa last season with the whole strippergate thing again opens her mouth and hints to Teresa Giudice about an affair her sister-in-law had," the source exclusively tells RadarOnline.com, referring to Le Chateau Allure salon owner Penny Drossos.
"While the cameras are rolling, Penny gets out her cell phone and calls Bryan directly, although he goes by 'Mike' on the show, and while on speakerphone he validates everything — and then some!"
The insider explains that before Melissa met and married Joe, she was in a four-year relationship with Bryan and the two were even living together.
"While on speakerphone 'Mike' says that Melissa lied to Joe about why she needed to move in with him after they met. She told him that her female roommate kicked her out and that she had nowhere to go," the source says.
"When in reality, Melissa was living with Bryan and wasn't even interested in Joe until she saw his house. Once she had him wrapped around her little finger she continued to have a discreet affair with Bryan and he had no problem blowing the lid on it this season."
As RadarOnline.com previously reported, Bryan alluded to being involved in RHONJ this season when he tweeted, "Time and a place for everything just know the phone call was an atomic bomb and not for me tick tick tick lol."
Now we know the phone call he mentioned is the call Penny makes to him while at the Posche Fashion Show and the atomic bomb is the allegation of infidelity by Melissa!
But to find out how Melissa and Joe handle the controversy, you'll have to tune in to Bravo for Season 5 of The Real Housewives of New Jersey.