Melissa Gorga's Ex-Boyfriend Slams Her, Claims To Have 'Atomic Bomb' That Will Rock RHONJ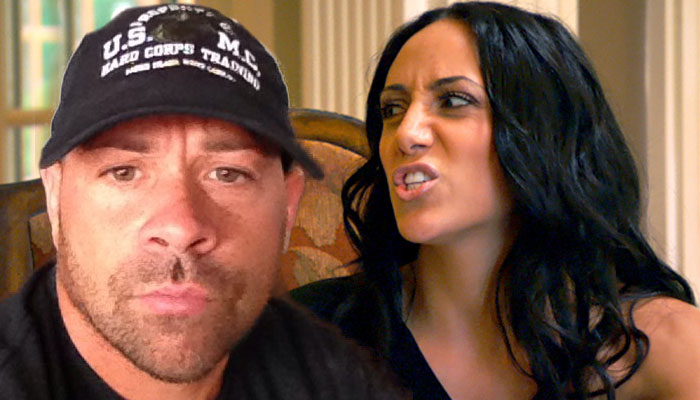 Melissa Gorga's past is coming back to haunt her.
The Real Housewives of New Jersey star is going to be at the center of drama on this season of the hit Bravo show because her ex-boyfriend Bryan "Bulldog" has come forward and not only slams Melissa calling her "fake," but also claims to have some salacious scoop on his ex that will rock the show, RadarOnline.com is reporting.
"Time and a place for everything just know the phone call was an atomic bomb and not for me tick tick tick lol," Bryan tweeted last week.
Article continues below advertisement
According to insiders, Bryan has inserted himself into the RHONJ show this season and plans to bring the drama.
"Just so this clear I'm not trying to make anyone believe anything I just speak the truth! It's how I roll.. ;)" he tweeted.
Melissa and Bryan dated before she married Joe Gorga and he takes a stab at his ex making it sound like she married him for the money.
"I remember the Friday nite u said 2 me, stop seeing other girls or I will marry that millionaire," he wrote on January 25.
"3 months Lata you were married Lol."
As RadarOnline.com previously reported, Melissa and Joe owe a whopping $2.25 million on their home that they initially paid only $450,000 for, and Bryan claims it's all part of the "fake" image they're trying to portray on the show.
"It's ok, she's so desperate to keep her fake image & fake fame," Bryan said. "That's the level she is going to."
The Real Housewives of New Jersey is currently taping Season 5, but you'll have to wait until it airs to see what dirt Bryan has on Melissa!