Exclusive
Taylor Armstrong Was Boozing Long Before Husband's Suicide!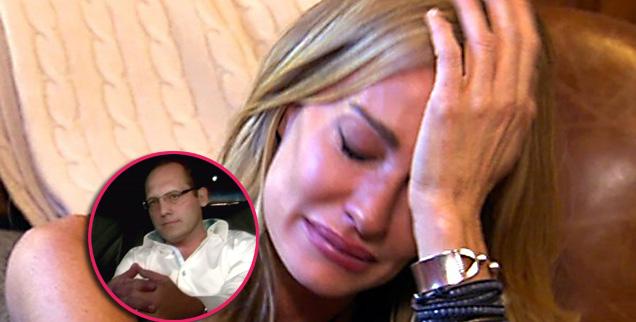 Taylor Armstrong is claiming that her drinking was out of control for the 9-month period after her husband's tragic suicide, but a source close to The Real Housewives of Beverly Hills star says she isn't telling the truth about her boozy past.
After Russell Armstrong committed suicide in August of 2011, Taylor apparently started drinking heavily, and she admitted this week in her Bravo blog that she was trying to numb her pain in the wake of his death, but the source says she was a heavy drinker long before then.
Article continues below advertisement
"Taylor is full of sh*t. She was boozing long, long before Russell died," the source says.
"Probably to escape the beatings and reality of her awful marriage."
As RadarOnline.com exclusively reported, Russell once hit Taylor in the face so hard that she was hospitalized and had to have corrective plastic surgery.
However, the source claims she was often drinking before his death.
"She's been drunk every time I've been around her," the source says.
Taylor has also come under fire for an incident where she allegedly "forgot" that Kyle Richards was taking care of her young daughter, Kennedy -- and, the source claims that isn't a new pattern either.
"She pawns the kid off on anyone with kids who will take her," the source says. "Then she drinks more!"