Stop Criticizing Women's Bodies! Models Defend Curvy Kate Upton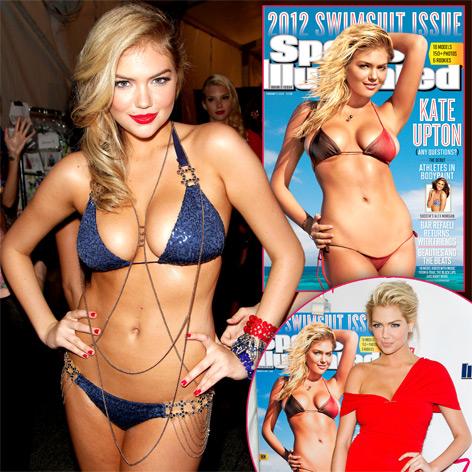 Sports Illustrated's voluptuous swimsuit covergirl Kate Upton doesn't look like your usual stick-thin model, and she, and her fellow models, wouldn't have it any other way – so take that haters!
Upton, 20, spoke with The New York Post at SI's official launch party at Crimson on Tuesday and discovered she only learned she was on the cover -- for the second straight year -- when the news leaked on the web last Friday.
Article continues below advertisement
"I immediately called SI, and they were like, 'Don't tweet anything!' " Upton told the paper.
When the Post asked Upton about criticism directed at her for her curvy body, she responded: "Everyone has the right to their own opinion. I am in a good place in my career, so it's all right."
While Upton is blowing off any criticism, her fellow beauties are taking issue with people harshly judging women, especially about their weight.
"Everyone is hyper-critical of women, and it's got to stop," Alyssa Miller said. "We should be embracing all body types." Chrissy Teigen added, "I don't think people realize we read everything."
Bytw: Upton -- who was born in St. Joseph, Michigan and raised in Melbourne, Florida -- turns 21 on June 10.