Kate Upton Sizzles In The Snow As Sports Illustrated Swimsuit Issue Cover Girl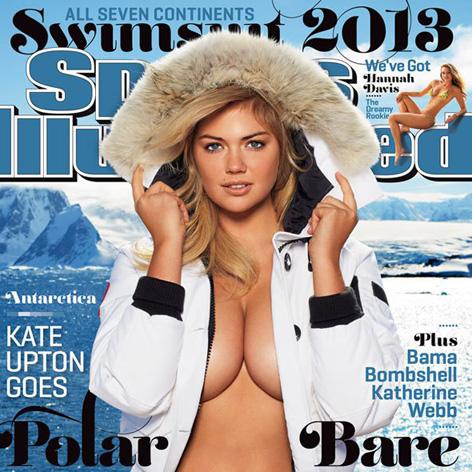 Kate Upton says she is still thawing out from her bikini shoot in Antarctica but it was all for a good cause -- the super hot model is the cover girl for the new Sports Illustrated Swimsuit Issue.
Kate was a repeat choice, the first model to grace the cover two years in a row since Tyra Banks had the honor in 1996 - 1997.
Upton is far more covered up than she was on last year's issue though. She was photographed in a white bikini bottom and a white jacket with fur-trimmed hood. Oh, but the jacket was unzipped in the front!
Article continues below advertisement