Oscar Pistorius Sobs In Court As Prosecutors Reveal New Details In Murder Of Reeva Steenkamp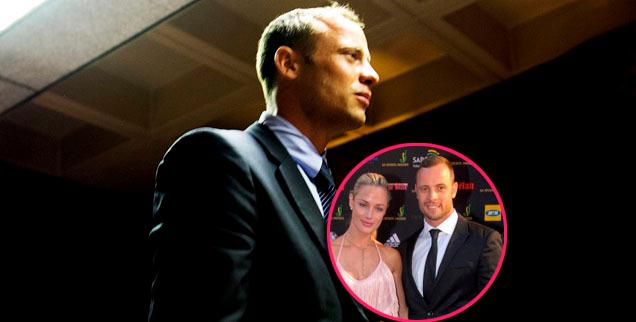 Article continues below advertisement
Nel said prosecutors are seeking an enhanced premeditated murder charge against the athlete for murdering Steenkamp, a law graduate turned model, who is currently appearing on a pre-taped reality TV show airing in South Africa.
Pistorius, 26, and Steenkamp, 29, had a violent fight, when Steenkamp ran from him and tried to take shelter in the bathroom, Nel said, after which Pistorius put on his prosthetic legs and approached the bathroom, shooting three times and killing the 29-year-old model-activist.
Nel said Pistorius' claim he thought he was shooting an intruder doesn't wash because of the circumstances surrounding it.
"Why would a burglar lock himself inside the bathroom?" Nel said, adding the alibi "was all part of the preplanning."
Chief Magistrate Desmond Nasir said the track star would be subject to the harshest bail sentencing possible, without elaborating further. Analysts predict bail will be denied, which would mean Pistorius would be transferred from the police station he's being held in, to a jail facility.
Article continues below advertisement
Protestors against domestic violence marched outside the court holding signs saying, "Pistorius must rot in jail."
Also on Tuesday, Steenkamp's body was cremated in a private memorial service in Port Elizabeth. Her mother June Steenkamp said in an emotional interview with South African newspaper The Times Monday, "Why? Why my little girl? Why did this happen? Why did he do this?"
Watch the video on RadarOnline.com
As we previously reported, Pistorius gained international fame as the first-ever double-amputee runner in Olympic competition. Running the 400 and 4x400 relay during the 2012 Olympics, Pistorius finished eighth in both the team and individual competitions.