Oscar Pistorius Sobs In Court Again As Prosecutor Says He 'Shot To Kill' Model Girlfriend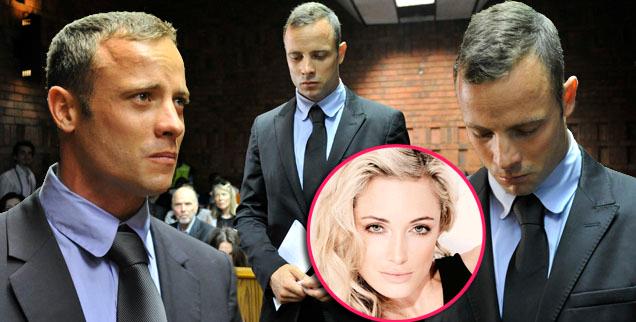 Oscar Pistorius, slumping in his seat, again wept during his ongoing bail hearing at Pretoria Magistrate's Court in South Africa on Thursday, as prosecutors said the one-time Olympic hero shot through the bathroom door his girlfriend Reeva Steenkamp hid behind with the full intention of killing her.
Prosecutor Gerrie Nel called Pistorius' full affidavit -- in which he claims he believes he was shooting at a robber -- "full of lies," saying that the "issue with affidavit is that it is untested … no one can test it."
Article continues below advertisement
Nel said Pistorius' "version of the story must be, 'I wanted to kill someone,' as the only reason you fire four shots is to kill."
Pistorius is "bound to be convicted of murder," Nel added, calling the sprinter's actions on the night of Feb. 14 "indicative of a man ready and willing to fire to kill."
Nel said that Pistorius -- who was dropped from a Nike endorsement deal this week -- "wants to continue with his life as if this incident never happened," showing a "total lack of insight into the seriousness of what he's done."
Another issue that came up during Thursday's hearing was the pending attempted murder charges against the case's lead investigator, Detective Warrant Officer Hilton Botha. Nel apprised the court of the issues, saying he only learned on Wednesday that the charges against Botha had been reinstated Feb. 4, 10 days before the Pistorius shooting.
The hearing was abruptly ended when Magistrate Desmond Nair said administrative issues had arisen, forcing the hearing to be resumed Friday. The 26-year-old star athlete will remain in custody with no bail in a Pretoria police station.
As we previously reported, Pistorius, who is charged with premeditated murder in the Valentine's Day shooting of girlfriend Steenkamp, gained international fame as the first-ever double-amputee runner in Olympic competition, garnering the nickname, the "Blade Runner."
|
|