Mob Wives Star Ramona Rizzo Engaged To Gambino Family Soldier Who's Behind Bars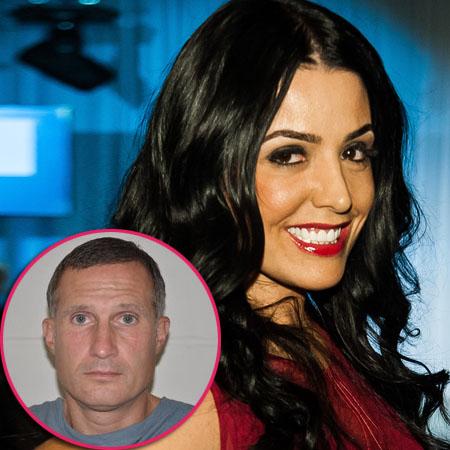 It's not exactly a match made in heaven -- more like prison.
Mob Wives star Ramona Rizzo is engaged to Joseph "Joe Boy" Sclafani, a reputed Gambino family soldier, according to The New York Post. The only problem is – he's a convicted drug boss currently behind bars at Brooklyn's Metropolitan Detention Center, and he's not getting out anytime soon.
Rizzo -- the granddaughter of Benjamin "Lefty Guns" Ruggiero -- told Page Six her fiance faces more than a decade in prison, but get this -- she's planning a 500-guest June wedding even though she's not expecting "Joe Boy" to be able to attend!
Article continues below advertisement
"We've known each other since we were kids," Rizzo told the paper. "It's not the normal love story because he's incarcerated. But if you're in love, you can make it work…
"He didn't want to begrudge me a wedding," the Mob Wives star explained. "He said, 'Even if I can't be there, have a party. I'll be there in spirit.' "
Rizzo says the bash will be held at Butch Yamali's lavish Coral House on Long Island.
Rizzo says they'll "pass around the phone" at the wedding so the groom can speak to her and friends, including her Mob Wives co-stars Karen Gravano and Renee Graziano.
"People should find their own way of love. I hope this inspires other people. We are praying for the best," Rizzo told Page Six. "If you love somebody before they got kicked down, why wouldn't you love them after?"
She added, "Maybe the key to a happy marriage is not having a husband in your face all the time."
Rizzo is a Bonanno family descendant, while "Joe Boy" is an alleged Gambino man.
Quipped Rizzo, "My family's just happy he's Italian." (Her former husband was Jordanian.)
Mob Wives airs on VH1.