Lindsay Lohan Loses Lawsuit Against Rapper Pitbull - Her Attorney Sanctioned For Plagiarism!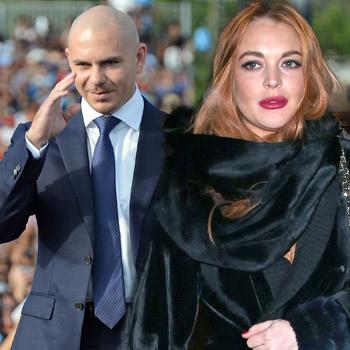 Lindsay Lohan's lawsuit that she filed against Pitbull, for using her name without her permission, has formally been dismissed, and the embattled actresses' attorney, Stephanie Ovadia was sanctioned for plagiarizing a motion, RadarOnline.com is reporting.
Lohan took issue with the rapper for mentioning her name in his mega smash hit, Give Me Everything. In the suit, Lohan claims he used her name in an "offensive and disparaging manner" on the track, in which he brags: "I got it locked up like Lindsay Lohan."
Article continues below advertisement
Read The Lawsuit Lindsay Lohan Filed Against Pitbull
The lawsuit was formally dismissed because, "The song is a protected work of art....Lindsay Lohan's name was not used in the song for advertising purposes," the court docs state. The judge ruled that Pitbull didn't make money off using Lohan's name in the song, and she didn't suffer any emotional distress.
Pitbull's legal team wanted sanctions against Ovadia for plagiarizing "website articles and materials having nothing to do with the claims issue," in motions she filed.
"A review of this comparison reveals that the vast majority of the Opposition appears to have been taken from other sources without any acknowledgment or identification of those sources. Plaintiff and her attorneys do not dispute defendant's accusations of plagiarism," the court docs state. Ovadia was ordered to pay $750 in sanctions for plagiarizing.
The rapper had wanted the judge to order Lindsay to pay his legal fees, but that wasn't granted.
"Defendants request for sanctions in the form of an award of their costs and attorneys' fees incurred in defending this action is denied..the Court has concluded that plaintiff's claims in this case was not frivolous and did not warrant an award of attorneys fees."