Pitbull: Lindsay Lohan Doesn't Understand Intent Behind Lyrics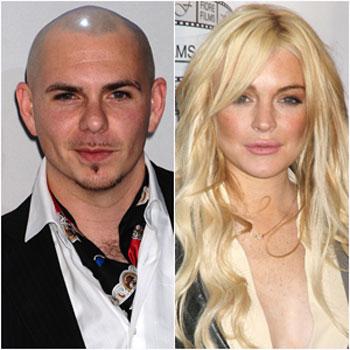 Article continues below advertisement
"I was very surprised to me when I found out about the lawsuit," the soft-spoken rapper, who's real name is Armando Christian Pérez, told Univision News. "It was very ironic."
Pitbull, 30, said he's supported Lohan's career and wasn't meaning to disparage her name in the context of the song, as "everything about this record is so positive."
Pitbull clarified that when he said she's "got it locked up," it means she runs every aspect of her life. He pointed out how, despite her issues, she's stayed popular throughout, noting the song helped keep her "relevant" with its' non-stop airplay internationally.