LiLo Wears White Version Of Pippa's Gown To Kim K's Wedding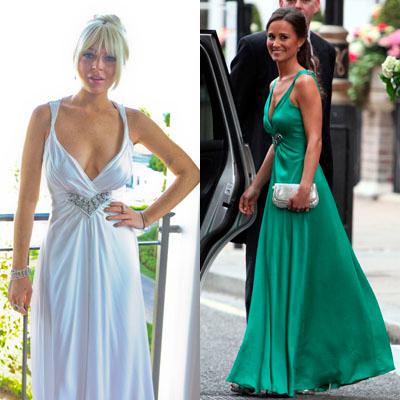 Lindsay Lohan looked across the pond for a little "fashionspiration" to help her turn heads at Kim Kardashian's star-studded wedding in Santa Barbara this weekend.
LiLo wore a white version of the Alice Temperely emerald green gown worn by Pippa Middleton to the Royal Wedding last April.
The dress actually comes in white, so Pippa's green version was custom-made especially for her.
"Her Royal Hotness" also reworked the back of the gown, incorporating more crystals, gold and silver detailing.
Article continues below advertisement