Pippa Middleton Looks Like She Padded Her Butt For Royal Wedding Says Expert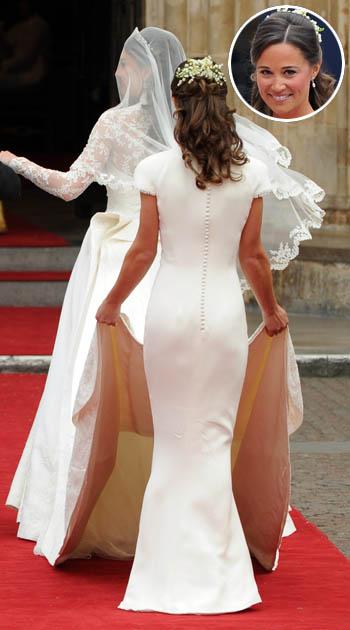 Did Pippa Middleton pad her butt for sister Kate's wedding to Prince William? That's what one top London beauty expert believes.
The day Kate wed Prince, maid of honor Pippa was a knock out a white figure hugging floor-length Alexander McQueen gown which displayed her every curve.
Pippa's Sexy Single Girl Style
Her perfectly shaped derriere even earned its own Facebook page after the ceremony.
Article continues below advertisement
But now experts are claiming that the 27-year-old Brit may have had a little help in the rear end department, by way of some padding.
Pippa Middleton Reycles Dress & Guy - See The Photos
"I'm not convinced that it's completely natural," top London spa owner Lesley Reynolds Kahn said during a new TLC special entitled Crazy About Pippa.
"Because I think, if you look at other photos of her and you see her in jeans, she's got quite a flat bottom.
The 10 Most Eligible Royal Bachelorettes
"I think possibly for the day, for that gorgeous dress, she may have had some sort of pants that gave her a little bit of a lift, or even a little bit of padding," Reynolds Kahn said.
Like her sister, Pippa is very active, competing in regular 5k runs and using regular Pilates classes to stay in shape.
And whether what we all saw on April 29 was all Pippa or Pippa with a little padding, she still nearly stole the show from her sister Kate.