Lance Armstrong Being Sued By U.S. Justice Department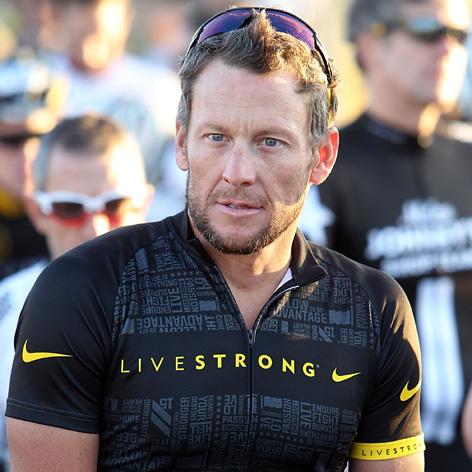 Lance Armstrong's troubles just got a whole lot worse. On Friday the Justice Department joined a whistle-blower lawsuit against the disgraced cyclist.
In 2010, Armstrong's former team manager Floyd Landis filed a whistle-blower suit alleging that Lance had concealed his doping from their sponsor, the U.S. Postal Service, because the sponsorship contract prohibited the use of performance-enhancing drugs. That contract was worth about $31 million from 2001 to 2004.
Article continues below advertisement
The government decided to join Landis as a plaintiff, explained attorney Ronald C. Machen because "Armstrong and associates took more than $30 million from the U.S. Postal Service based on their contractual promise to play fair and abide by the rules.
"In today's economic climate, the U.S. Postal Service is simply not in a position to allow Lance Armstrong or any of the other defendants to walk away with the tens of millions of dollars they illegitimately procured."
As RadarOnline.com has been reporting, after years of denying he ever used performance-enhancing drugs, Armstrong has finally confessed he did just that.
He's been stripped of his seven Tour de France titles and his Olympic medal, has been dropped by all his former big money sponsors, is facing several other lawsuits, and has been banned for life from participating in any sport covered by the U.S. Anti-Doping Agency.
The whistle-blower case has the potential to cause the most damage to Armstrong's bank accounts, reports the New York Times is reporting. Armstrong is worth is about $125 million, but in federal whistle-blower lawsuits, a court can award triple damages, which in this case could add up to an award of more than $90 million.
The case is expected to go on for several years.