Exclusive
Kim's Got Designs On Your Kids! Kardashian Wants To Launch A Baby Clothes Collection!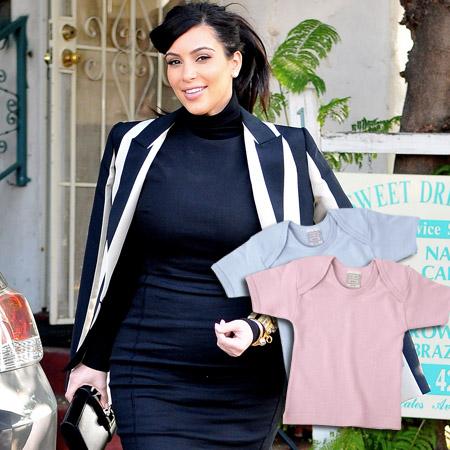 Article continues below advertisement
"Kris and Kim can't believe they've never thought of this before, but they would love to produce baby clothes," a source close to the Kardashians reveals.
"It clicked for Kim when she started looking at designer pieces for her own baby and saw nothing that really grabbed her and was cost effective.
"She then realized that's something that they could easily produce, and with the added experience of her older sister Kourtney, who is already a mother of two, she figured she has the perfect sounding board.
"Kim discussed it with Kris who suggested they could even expand the Kardashian Kollection by including maternity clothes for young, expectant moms who want to stay fashionable throughout their pregnancy without spending a fortune on items they will likely only wear for a few months.
"Kris thinks this could be a goldmine, with baby clothes often being so expensive, their Sears range would make designer baby and pregnancy wear affordable for anybody," the source says.
As RadarOnline.com previously reported, Kim was pictured showing off her baby bump, along with her maternity bra courtesy of a see-through chiffon blouse, in Los Angeles Thursday.
Leaving very little to the imagination with her revealing all-black ensemble the mom-to-be left her home and headed out for the day.