Oh Baby! Kelsey And Kayte Grammer Show Off Their Adorable Redheaded Daughter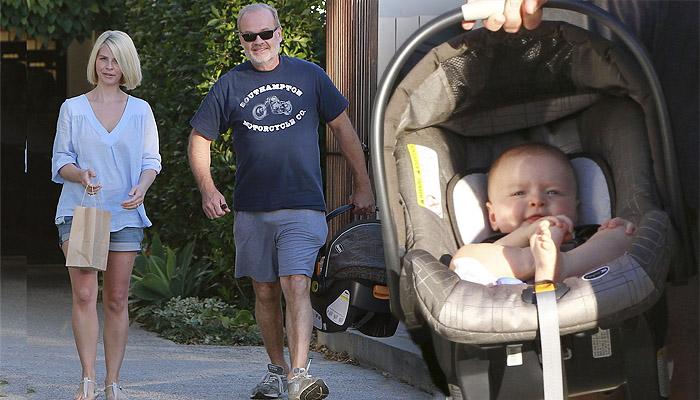 Super cute little ginger girl alert!
Kelsey and Kayte Grammer were spotted out and about with their baby daughter on Thursday, and RadarOnline.com has photos of their adorable little redhead.
Not forgetting to bring the car seat this time, the proud papa carried 7-month-old Faith, who is the Cheers star's fifth child, as he and fourth wife Kayte, exited a relaxing L.A. spa.
Faith is clearly the apple of her father's eye, and the hands on, doting dad takes her everywhere with him - from the mall to the hair salon, to a European trip to even… the Playboy Mansion!
Article continues below advertisement
As RadarOnline.com previously reported, Kelsey caused more than a few raised eyebrows after taking Faith, then just 3 months old, to a Halloween party at Hef's infamous pad, where he partied alongside the family friendly likes of Paris Hilton, and a bevy of scantily clad Playmates.