John Travolta Gay Lawsuit Dismissed By Cruise Ship Employee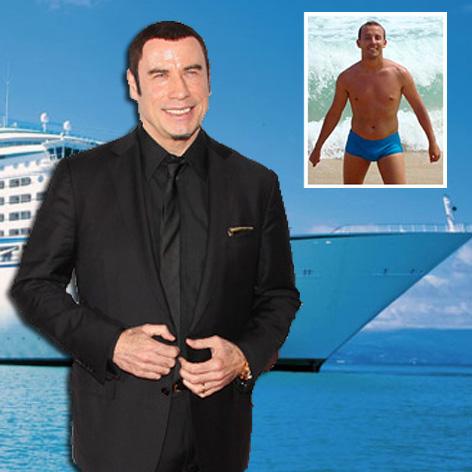 A cruise ship employee who alleged John Travolta offered him money for gay sex has dismissed his lawsuit against the actor as the legal fight entered a new and very expensive phase, RadarOnline.com has learned exclusively.
Chilean-born Fabian Zanzi charged that Travolta offered him $12,000 for sex on a Royal Caribbean cruise ship in 2009. Zanzi was in charge of VIP guests.
"My client and our firm are very pleased that Mr. Zanzi has agreed to dismiss the lawsuit," Los Angeles power attorney Marty Singer of Lavely & Singer told RadarOnline.com.
Article continues below advertisement
Zanzi cannot refile the suit.
A judge previously ruled in Zanzi's favor denying Travolta's attempt to move the proceedings to arbitration.
But RadarOnline.com has learned that Travolta's legal team had noticed depositions around the world, including in Argentina, Denmark and New Zealand, in an all-out defense of their client.
In addition, Travolta had a motion pending before the court that, if granted, would have required Zanzi to put up $75,000 for a bond if the proceedings continued.