John Travolta Gay Lawsuit Will Not Go To Arbitration, Judge Rules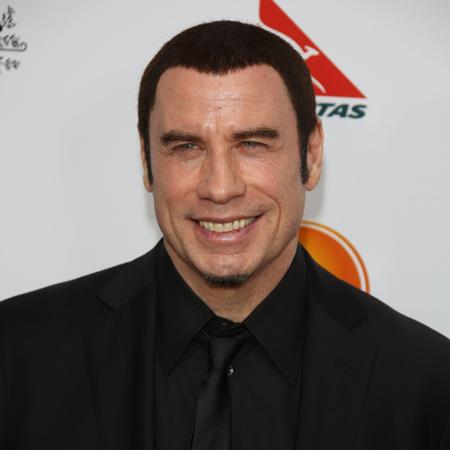 In a legal setback for John Travolta, a Federal judge has ruled a sailor's lawsuit against the Grease star, claiming the actor sexually assaulted him on a cruise ship, will not go to arbitration as Travolta's attorneys had requested, RadarOnline.com is reporting.
As we previously reported, Chilean-born Fabian Zanzi is suing Travolta, 58, for assault, battery, and infliction of emotional distress. He claims the star – who has long been dogged by gay rumors - accosted him while he was working on the Royal Caribbean cruise ship in 2009, and the actor was a guest on the boat. Zanzi, a former employee of the cruise line, was in charge of VIP guests when the alleged incident took place. Zanzi told South American news website ABC.es: "He (Travolta) had something on his neck. I thought it was a fuzz. As I approached, he took off his white coat and was naked. He hugged me and asked me to do a massage." Zanzi alleges that Travolta offered $12,000 to have sex with him, but he says he refused.
Article continues below advertisement
Travolta has adamantly denied the allegations.
In one of the first legal moves in this case, Travolta's camp attempted to move the proceedings into arbitration – thereby keeping it out of open court - by pointing to the fine print of his ticket for the cruise.
Travolta's attorneys argued, unsuccessfully, that when a person buys a ticket they are bound by the conditions listed on the back.
In this case, they maintain that the "Cruise Tour Ticket Contract" stipulates that any dispute between a passenger and a cruise line employee go to arbitration.
The advantages of arbitration are that potentially embarrassing details of the case are not made public record and it is often resolved much quicker than heading to trial.
California federal judge Stephen Wilson rejected Travolta's arguments in a 31-page ruling on Friday.
Travolta has been married to actress Kelly Preston since 1991. The couple's oldest child, Jett, died in 2009. The couple have two other children, daughter, Ella Bleu, and their toddler son, Benjamin, born in 2010.