Exclusive
Jodi Arias' True Colors WILL Be Exposed During Cross Examination, Nancy Grace Vows 'The Devil Is Coming Out!'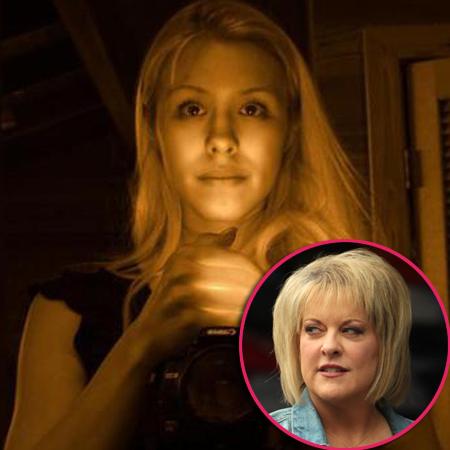 Jodi Arias faced an aggressive cross examination on the stand on Thursday about the death of Travis Alexander, leading many to comment that they thought the prosecutor was being too harsh with her, but Nancy Grace told RadarOnline.com exclusively that she believes this is the only treatment that will reveal the true Jodi and said that "the devil is coming out!"
The acid-tongued HLN host slammed the woman who admitted to killing her boyfriend, but said all she remembers from that day is shooting him, not stabbing him 27 times and slitting his throat.
Article continues below advertisement
"The prosecutor needs to be aggressive against Jodi, because it is going to take aggression to pull that mask off and expose the devil! And she will crack and what you will see is that the devil is coming out!" Nancy said about Juan Martinez's heavy handed tactics.
"This is not a tea party," Nancy told RadarOnline.com. "A murder trial is not comfortable. Yelling isn't comfortable. But for somebody who stabbed Travis Alexander 27 times, slit his throat from ear to ear and then shot him, things shouldn't be comfortable."
Nancy doesn't believe a word Jodi is saying when it comes to her defense.
"Jodi is an expert liar. She knows what role to play and that mask of hers has got to be removed.
"She was suited up for battle on Thursday, in that blazer. While she was on the stand before she looked like a sloppy teen, but now she's ready to fight back."
Nancy, who has been broadcasting live from outside the courthouse daily said that the prosecution is doing a good job.
"Jodi will do herself in. She's had almost five years to come up with a defense. But somebody who can pull his head back and slit his throat and then say they can't remember? Everything about her is a lie."
RadarOnline.com is live streaming the Jodi Arias trial which will resume on Monday, February 25 at 12:30 a.m. ET/9:30 p.m. PT.