Exclusive
Jenelle Evans Moving Full Steam Ahead With Divorce, Refuses To See Or Talk To Hubby!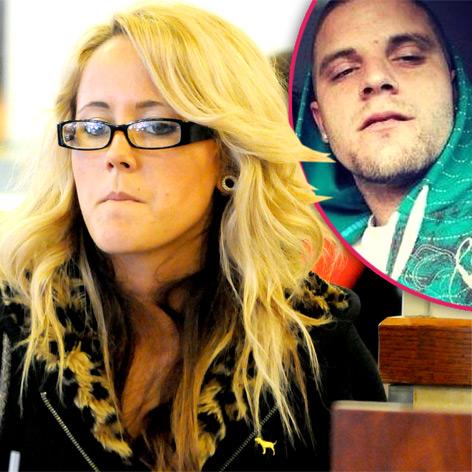 Jenelle Evans wants nothing to do with her husband, Courtland Rogers - refusing to see or even talk to him - as she goes full steam ahead with her divorce plans, RadarOnline.com is exclusively reporting.
The troubled Teen Mom has made it crystal clear that she is ending their short-lived marriage and she's completely stonewalling Rogers, despite his desperate attempts to reach her.
"I want to talk to my wife!" heartbroken Rogers pleads to RadarOnline.com. "I can't believe she is doing this to me!"
Article continues below advertisement
However, as far as his reality star spouse is concerned, Courtland can cry her a river!!
"Jenelle wants absolutely nothing to do with him," a friend close to the 21-year-old MTV star tells Radar. "She isn't talking to him, she's changed her number and she is totally done with him!"
As previously reported, Courtland and Jenelle have been battling ever since he went out for a boozy night partying with his buddies, leaving his then-pregnant new bride home alone.
Since that night, Jenelle has accused Courtland of assault and filed a police report, suffered a tragic miscarriage and vowed to have nothing more to do with him.
Meanwhile, with each person claiming the other one cheated, Jenelle has decided that not only does she want an official end to their six-week union, she wants the marriage annulled!
"Jenelle wants to legally end this marriage and quit having Courtland in her life," the friend says. "She doesn't want to forgive him right now and she just wants it over."