Exclusive
I'm Sorry! Megan Fox Got Herself A Role In Michael Bay's New Movie With Heartfelt Apology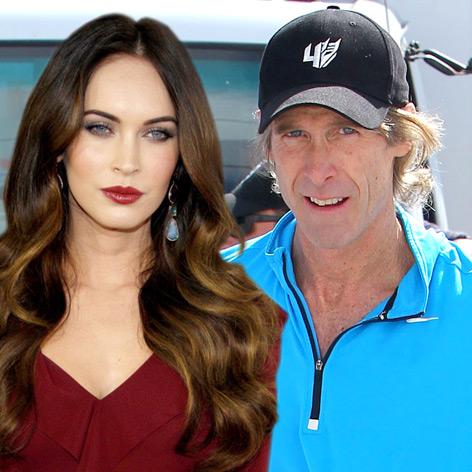 Megan Fox won herself a role in the new Michael Bay movie by extending an olive branch to the fiery director because she feared her days as a leading lady were numbered, RadarOnline.com is exclusively reporting.
The 26-year-old Transformers beauty, who once likened Bay to Hitler in a magazine interview, will team up with the filmmaker for a new Teenage Mutant Ninja Turtles movie.
But that's only after Megan, 26, swallowed her pride, picked up the phone and apologized for her criticism of him!
Article continues below advertisement
"It was Megan that made the first move to talk with Michael," a source tells Radar.
"Since Transformers, she hasn't been getting the leading lady roles she had hoped for and Megan was starting to get concerned that it was because of what she said about Michael.
"So, she swallowed her pride, picked up the phone and spoke with him to clear the air and apologize. She told him how thankful she was to have been casted by him in the first place, and that she was totally out of line to say what she said.
"In the end she realized that Michael may be a hard taskmaster, but he does it purely to get the best out of his actors on set.
"Michael said he had a role she would be perfect for and was willing to forgive and forget the incident because he's a big fan of hers," the source says.
As RadarOnline.com previously reported, Bay announced on his website that the stunner will join him for the remake of the popular 90s franchise.
Article continues below advertisement
"TMNT: we are bringing Megan Fox back into the family!" Bay wrote.
The pair had a fallout after the actress made some controversial comments about the mercurial director during the press tour for Transformers: Revenge of the Fallen.
"He wants to be like Hitler on his sets, and he is," the Jennifer's Body actress told Wonderland magazine. "So he's a nightmare to work for, but when you get him away from set, and he's not in director mode, I kind of really enjoy his personality because he's so awkward, so hopelessly awkward."
Bay said in a 2011 interview with GQ that Steven Spielberg wanted her fired for her loose lips.