Turtle Power Ends The Feud! Megan Fox And Michael Bay Reunite For Teenage Mutant Ninja Turtles Reboot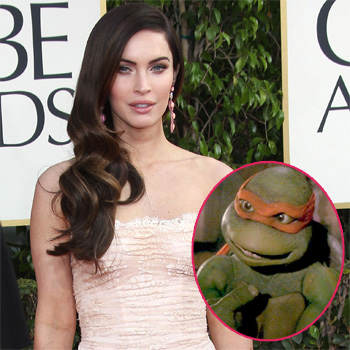 Righteous!
It takes turtle power to end the feud between Michael Bay and Megan Fox!
The Transformers director announced on his website that the stunner will join him for the remake of the popular 90s franchise, reports FoxNews.com.
"TMNT: we are bringing Megan Fox back into the family!" Bay wrote.
As RadarOnline.com previously reported, Fox, who starred in the first two installments of the Transformers franchise, and Bay had a falling out after the actress made controversial comments about the mercurial director during the press tour for Transformers: Revenge of the Fallen.
Article continues below advertisement
"He wants to be like Hitler on his sets, and he is," the Jennifer's Body beauty star told Wonderland magazine. "So he's a nightmare to work for but when you get him away from set, and he's not in director mode, I kind of really enjoy his personality because he's so awkward, so hopelessly awkward."
While Fox insisted she left the Transformers franchise on her own accord, Bay said in a 2011 interview with GQ that Steven Speilberg wanted her fired for her loose lips.