Gretchen Rossi Kisses & Tells All About Her Relationship With Slade Smiley — And Dishes What Goes On Behind Closed Doors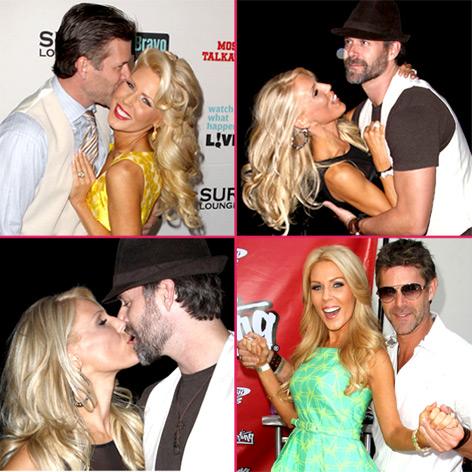 Article continues below advertisement
Though sex plays a role in the couple's relationship, Rossi insists that she and Slade have so much more going for them.
"I think we work so well together because we are the male and female version of each other. I also think because we're best friends," she explains.
"Sex is a great part of our relationship, but it's not what makes our relationship. I remember when we first started dating he said to me sex is maybe one hour of the 24 hours you're with that person. If you can't stand to be with that person for the other 23 hours then you're not ever going to have a good relationship no matter how good the sex is. I realized he was so right about that."
Instead of making vows about how often they need to be getting busy, the couple just lets the romance evolve naturally.
"I think that with everything in life, you go through stages. Slade and I have never had issues with our sex life at all, but the seasons are what's happening in your life. I think there are times we can't get enough of each other and we just want to be together all day long and then where are other times life is hard," she reveals.
Article continues below advertisement
"I think at the end of the day how we keep it alive is we allow each other to be in that moment. It's not pressure for us and that's what is so great. It's not like Slade says he needs to have sex with me every single day or there's not a quota I have to meet. I think that's what keeps it fresh for us—there is no pressure. We just love each other. It's just easy."
All in all, the Gretchen and Slade are stronger than they've ever been.
"This is the happiest we've been in the four years since we've had a relationship. Things are really good. Our relationship continues to get better and better. Everyday we find some more that we love about each other and it's just a really blissful relationship."
And there may be wedding bells soon!
"We definitely know that we want to be married," she gushed. "When we don't know. We really love each other and we really are happy together. We already feel like we're married. I'm really comfortable with it because it proves how much we do love each other. We're with each other because we want to be together not because we have a piece of paper."
For more on Gretchen Rossi, visit OK! .