Gretchen & Slade Trying For Baby! Rossi Says Smiley Is Getting Vasectomy Reversed For Her!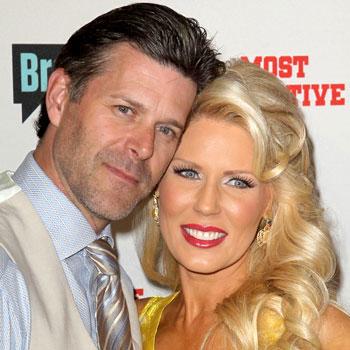 Article continues below advertisement
"The scoop is we are taking the steps to try to have a baby. If that is the path we are taking there should be some sort of commitment and I don't know when that is going to happen and who is going to ask who."
This would be the first child for Gretchen, 35, and the second for Slade, whose son, Grayson Smiley, 12, has been battling a rare brain tumor and has been in and out of the hospital this year.
Gretchen says she is determined to have a stable family, and she is even considering taking things into her own hands to make it happen.
"I might not ask him to marry me, but I'm just saying you never know," she says. "I kind of have a wild hair up my ass. I'm just saying a guy doesn't always have to do it. He can still do it, but maybe I might too. I don't know, but if he doesn't something soon, I might have to!"
MORE ON:
hollywood happenings
Article continues below advertisement