No Men Allowed: Why Guys Shouldn't Attend A "Housewives" Event!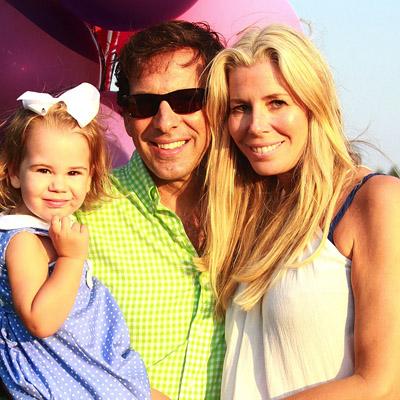 What part of "girls' night" don't the husbands on The Real Housewives get? Even one man is too many when Housewives just wanna be Housewives. Star magazine reveals why the boys should stay at home!
BART'S MAN
When New York City's Aviva Drescher recently showed up on a group trip to St. Barts with her husband, Reid, in tow, the other ladies were not pleased. While Aviva claims Reid tagged along to keep her calm during the flight, the women weren't buying it, and Ramona Singer and Sonja Morgan showed their displeasure by jumping in the pool topless. Aviva responded with a frantic tirade, calling the women "white trash."
Article continues below advertisement
MIAMI VICE
Vicki Gunvalson planned the perfect Florida getaway for the O.C. girls. That was dashed when Tamra Barney's ex hubby, Simon, arrived, but the real fireworks began when Gretchen Rossi's hated boyfriend, Slade Smiley, sauntered in, which led to a screaming match.
DINNER CRASHER
On NYC season one, Alex McCord caused a stir at a party hosted by Bethenny Frankel when she brought along her overly-talkative husband, Simon Van Kempen. Most of the women were perturbed, but Ramona got so upset by the intrusion she stormed out, yelling, "I'm going to go on a real girls' night!"