Exclusive
PHOTOS: Real Housewife Gretchen Rossi Is A Sizzling Hot Bikini Babe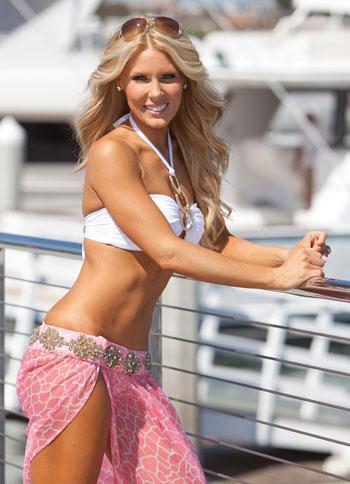 by Radar Staff
Well, if you've got it flaunt it!
And let's face it, Real Housewife Gretchen Rossi has a LOT to flaunt!
The 32-year-old, whose catchphrase is "happiness means never having to apologize for being me" certainly looked unapologetic as she flaunted her rocking body in a little white bikini in Los Angeles Friday.
Posing for the camera semi-covered-up in a pink wrap, Rossi later ripped it off and dared to bare – showing off her taunt tummy and perfect posterior.
Article continues below advertisement
Gretchen is currently dating Housewives co-star, Slade Smiley, who first appeared on the show in season one as the cohabitant of now ex-housewife Jo de la Rosa.
The couple met when Gretchen appeared in Slade's ex-fiancée's music video. In 2010, she released her own single Revelation.
The Real Housewives Of Orange County airs Sundays on Bravo at 10/9 c.
RELATED STORIES:
Real Housewives Of Orange County's Slade Smiley Still Jobless And $130k In Debt