Exclusive
'Real Housewife' Gretchen Rossi Sued For Fraud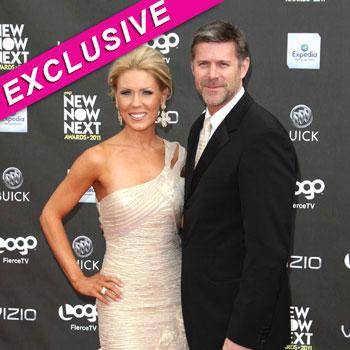 by RadarOnline.com Staff Reporter
Real Housewives of Orange County hottie, Gretchen Rossi and her boyfriend, fellow reality star, Slade Smiley, are being sued by a former business associate for breach of contract, fraud, deceit and conspiracy.
The lawsuit, exclusively obtained by RadarOnline, was filed in Orange County Superior Court by Ronann Myers, Rossi's former make-up artist, friend and business partner.
EXCLUSIVE DOCUMENTS: Gretchen Rossi Sued For Fraud
Article continues below advertisement
Ronann alleges that in February 2009 she and Gretchen decided to form a make-up company together with the agreement that the profits would be split 50/50.
She claims that both invested $15k in the venture and filed documents to form their company.
However, Ronann never signed a partnership agreement with Rossi, insisting though that the two had an oral agreement. Ronann says that he tried to have the partnership agreement signed, but claims Smiley put the kabosh on that.
The lawsuit states: "From February 2009 onward, Rossi and Smiley engaged in an elaborate scheme to defraud Plaintiff out of her interest in the make-up Line.
"Rossi and Smiley conspired to exploit Plaintiff's experience in, knowledge of and contacts within the make-up industry to create, design, launch and promote 'Gretchen Christine Beaute.' Once Rossi and Smiley obtained what they needed from Plaintiff, they planned to 'cut her off without a dime.' Their plan was premeditated."
Article continues below advertisement