Disney Stars Gone Wild! Selena Gomez & Vanessa Hudgens' Transformation Into Sizzling Sex Symbols!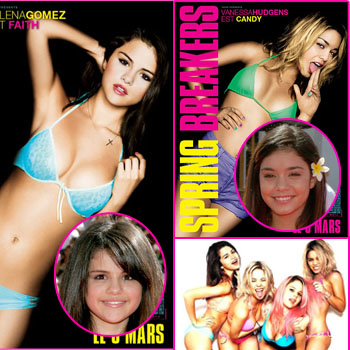 Article continues below advertisement
While Hudgens , 24, has already had some (albeit unwanted) help shaking off her tween sweetheart image, after naked photos of herself leaked online, 20-year-old Gomez's squeaky clean persona has managed to stay intact -- so much so that she had not even been photographed in a two piece swimsuit until recently!
But now, watch out world! The gloves are off and these young starlets are determined to prove they're all grown up!
For the full story on the girls' transformation from Disney darlings to full blown sex symbols -- and all the sizzling photos -- go to FoxNews.com !