Diane Lane And Josh Brolin Announce Divorce After Eight Years Of Marriage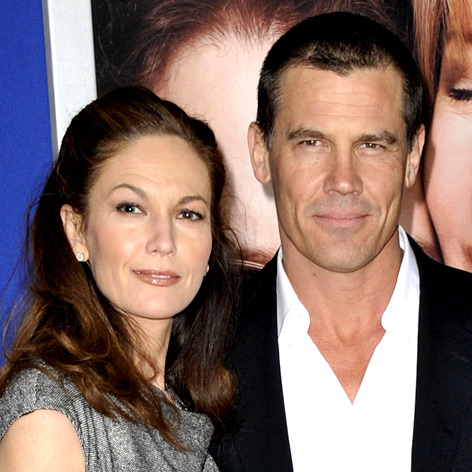 UPDATE: Diane Lane filed for divorce on Valentine's Day, citing irreconcilable differences as the reason for the split.
***
Following eight years of marriage, the fairytale romance between Diane Lane and Josh Brolin is over.
The 48-year-old Secretariat actress and the 45-year-old Gangster Squad star have officially split, their reps confirmed to Us Weekly on Thursday.
"Diane Lane and Josh Brolin have decided to end their marriage," said a spokesperson, while an insider told Us: "It was a mutual decision. It is very amicable. It's not ugly, it's just over."
Article continues below advertisement
DOCUMENTS: Diane Lane Files For Divorce From Josh Brolin
The glamorous Hollywood couple were married in August 2004 and have both been divorced once before. They did not have children together, but Lane has a daughter, Eleanor Jasmine Lambert, 19, from her first marriage, and Brolin has Trevor, 24, and Eden, 18 from his.
As RadarOnline.com previously reported, 2013 got off to a rough start for Brolin, who was arrested in Santa Monica just before midnight on January 1 for public intoxication after getting a little too involved in the holiday revelry.
"New Year's, that's what happened!" he laughed afterwards.
In 2004, just four months after his marriage to Lane, Brolin, who is Barbara Streisand's stepson, was arrested for spousal battery. The actress called police claiming Brolin had hit her but she didn't press charges.
Their spokesperson later claimed it was all a misunderstanding and the police matter was dropped.