Josh Brolin Is Arrested For Public Intoxication New Year's Day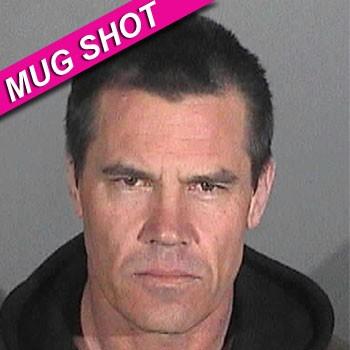 Josh Brolin was arrested for public intoxication just before midnight on New Year's Day in Santa Monica, RadarOnline.com has confirmed.
The Gangster Squad star was arrested just before midnight on January 1 and booked at 3:02 am on Jan. 2. He was released four hours later.
This isn't the first time Brolin has been in trouble with the law. Barbara Streisand's stepson was arrested in July 2008 and charged with interfering with police business after an incident in which he allegedly tried to get in the way of cops taking an rowdy bar patron into custody in Lousiana. Charges were later dropped.
Article continues below advertisement
In 2004, just four months after his marriage to actress Diane Lane, Brolin was arrested for spousal battery. Lane called the police claiming Brolin had hit her but she didn't press charges. Their spokesperson later claimed it was all a misunderstanding and the police matter was dropped.