Dan Marino's Former Mistress & Baby Mama Surfaces In London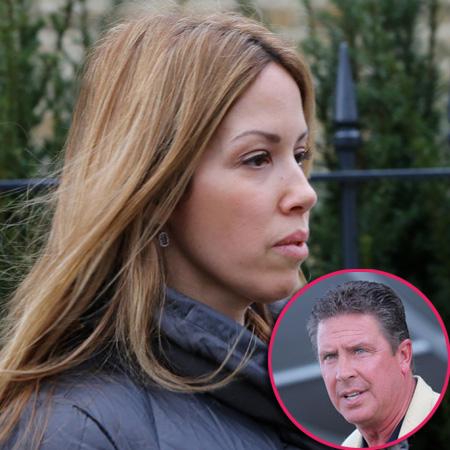 We've got these brand new shots of Donna Savattere, the former CBS production assistant who NFL great Dan Marino had an affair with, that produced his now-7-year-old daughter, Chloe.
Savattere, 42, has been off the grid since the scandal broke late last month, staying at her five-bedroom, $3.5 million London home with husband Nahill Younis.
The couple's neighbors, the NY Post reported, said they planted large bushes to thwart photographers in anticipation of the intense media attention the revelation produced.
Article continues below advertisement
One neighbor told the Post, "We thought it was odd -- they are very secretive and don't talk to anyone."
In a new factoid about the scandal, the paper reported that the long-married Marino even kept his love child secret from his longtime agent/lawyer Marvin Demoff.
As we previously reported, Marino two weeks ago confessed to the affair and child it subsequently produced, saying in a statement: "This is a personal and private matter. I take full responsibility both personally and financially for my actions now as I did then.
"We mutually agreed to keep our arrangement private to protect all parties involved. My wife and I have been married for almost 30 years and have six children together. And we continue to be a strong and loving family."
Insiders told the paper that Marino subsequently gave Savattere millions of dollars, and that she temporarily moved to Texas before coming back to New York, where she now owns residences in the Upper West Side and the Hamptons.
Savattere, who gave birth to Chloe in June 2005, has since had a second child with Younis, her husband since 2009.