2010 Book Cryptically Dropped Key Details Of Dan Marino Affair & Love Child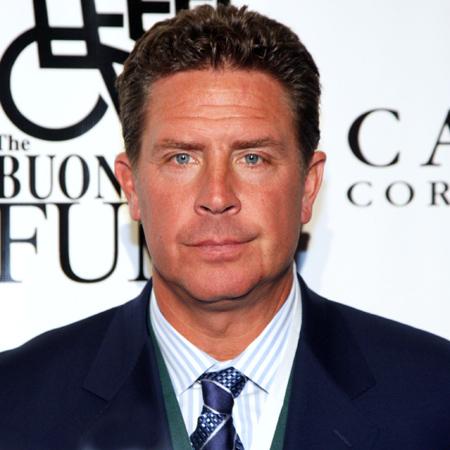 Only the names have been changed to protect the innocent.
The Dan Marino scandal was cryptically chronicled in a 2010 book called Honeymoon Junkie: Everything but the Girl by little-known author Shaun C. Hawkins, according to a New York Post report quoting sources close to the situation.
Insiders say details in the book essentially mirror the real-life happenings under aliases, with Marino referred to as "Mr.Big;" mistress Donna Savattere referred to as "Darien," a former CBS staffer living in New York's high-rent district with an infant daughter named "Zoë" -- a slight name change from her real-life daughter with the NFL legend, Chloe. (Hawkins was privy to Savattere's secret, as he dated her for a while after she stopped seeing Marino.)
Article continues below advertisement
Passages in the book reflective of the bombshell situation include: "She explained that she had dated Zoë's dad, but … broken up after she became pregnant.
"She said it was complicated, and that she was taking a sabbatical from CBS.
"Darien … confessed to me that there was a substantial monetary settlement involved in keeping the identity of Zoë's father a secret … I told her that I didn't have to be Sherlock Holmes to have already figured out there was money involved. The East Hampton rental, the charming two-bedroom Upper West Side apartment one block off Central Park, the Range Rover, the full-time nanny."
Hawkins' book even sheds light on the clandestine visits between the married quarterback-turned-CBS broadcaster and his young daughter.
"Visitation with the baby always occurred in an undisclosed hotel room somewhere in Manhattan," Hawkins wrote. "Darien would get a call from one of his handlers with a time and a location, so he could spend some quality time with his daughter."
And in the bluntest of revelations, Hawkins wrote, "I knew Zoë's dad was Dan Marino."
Article continues below advertisement
Reps for Savattere -- now Donna Younis after she remarried four years ago -- and Hawkins didn't return the paper's calls for comment on the article.
As we previously reported, Marino admitted Wednesday to having a 7-year-old daughter named Chloe with Savattere, an ex-production assistant he dated when they worked together at the network's Manhattan location.
"This is a personal and private matter. I take full responsibility both personally and financially for my actions now as I did then," the Miami Dolphins great said in a statement. "We mutually agreed to keep our arrangement private to protect all parties involved.
"My wife and I have been married for almost 30 years and have six children together. And we continue to be a strong and loving family."
Insiders told the paper that Marino subsequently gave Savattere millions of dollars, and that she temporarily moved to Texas before coming back to the Big Apple, where she now owns residences in the Upper West Side and the Hamptons.
Savattere, who gave birth to Chloe in June 2005, has since had a second child with Nahill Younis, her husband since 2009. She has tried to change the child's name from Chloe Alexis Savattere to Chloe Alexis Younis, according to records.
Marino has worked as an analyst for CBS the past 10 years, and is scheduled to work this Sunday's Super Bowl broadcast.