Exclusive
Slain 'Cop Killer' Christopher Dorner's Mom Being Urged To Sue LAPD Over Son's Death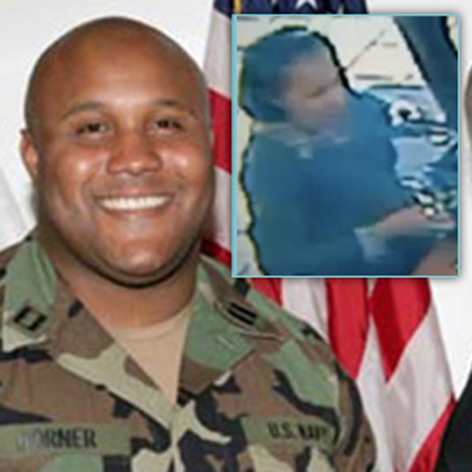 Christopher Dorner's mother Nancy is being urged by her family to sue the Los Angeles Police Department over her son's death, RadarOnline.com is exclusively reporting.
"Nancy is being urged by her family and close friends to sue the LAPD, on the basis that the department was responsible for Christopher's death," a source close to the family tells Radar. "Associates of the family have contacted several prominent civil litigation lawyers, specializing in suing the LAPD, to explore the possibility of pursuing legal action. Nancy hasn't met with any attorneys yet, but she is definitely receptive to it and hasn't discouraged the outreach."
Article continues below advertisement
The charred remains of the 33-year-old fugitive former LAPD cop, who was linked to multiple killings, including the murders of two police officers, was found in a Big Bear, Calif., cabin and was formally identified by dental records. According to officials, Dorner died of a self-inflicted gunshot wound to the head.
Dorner had been fired from the LAPD after it was determined that he fabricated claims about a fellow officer kicking a suspect in the head. In the days after Dorner's alleged killing spree, his mother released the following statement to KTLA-TV in Los Angeles: "It is with great sadness and heavy hearts that we express our deepest sympathies and condolences to anyone that suffered losses or injuries resulting from Christopher's actions."
In all, authorities believe the disgruntled ex-cop, who once served as a reservist in the Navy, killed four people in 10 days — to avenge what he called the wrongful termination of his law enforcement career, via the scheming of a corrupt LAPD, according to a rambling manifesto he posted on Facebook.
LAPD Chief Charlie Beck announced that he was launching a new investigation into the firing of Dorner in order to be as transparent as possible with the community over how it was handled.
Article continues below advertisement
However, Dorner's mother feels that's too little too late, the source tells RadarOnline.com.
"Nancy feels the time to have done that has long since passed," the source says. "She's being told the only way there will be any real transparency is if she files a lawsuit against the LAPD, which would force the department to turn over all aspects of her son's personnel file as part of discovery -- including ALL aspects of the new investigation.
"To be able to get Chris' training officer Terrie Evans to answer questions under oath about what really happened when her son accused his partner of kicking a suspect in the head, could shed light onto the tragic situation. Nancy has two years from the date of her son's death to file the lawsuit -- she believes that if her son hadn't been fired from the LAPD he wouldn't be dead today."