Manhunt For Cop Killer Christopher Dorner Is FINALLY Over As Body Is Positively Identified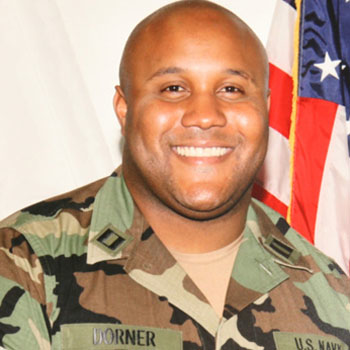 Two days after a deadly shootout with police ended in a devastating mountain cabin blaze, the body of Christopher Dorner was officially identified Thursday.
The charred remains of the 33-year-old fugitive former LAPD cop who was linked to four killings, including two police officers, was found in the Big Bear, Calif., cabin and was formally ID'd by dental records, reported the Los Angeles Times.
The announcement from San Bernardino County sheriffs officials brought an end to the biggest manhunt in California history that had the LAPD on tactical alert for 10 days, and many officers and staff who had been named in Dorner's 11,000 word manifesto fearing for their lives.
Article continues below advertisement
Of the 50 or so families assigned protective details because of his rambling Facebook posting, about a dozen were still under watch Wednesday anxiously awaiting the news of the forensic identification.
"We have some individuals who are still in great fear," said LAPD Lt. Andy Neiman, who went on to reveal that the investigation into Dorner's alleged acts would continue until investigators "make sure that we have covered every base."
According to the LA Times, SWAT officers in the cabin standoff decided to use highly flammable "hot gas" canisters as a last resort after all other efforts to persuade Dorner to surrender failed.
In all, authorities believe the disgruntled ex-cop, who once served as a reservist in the Navy, killed four people in 10 days — two police officers and two civilians — to avenge what he called the wrongful end of his law enforcement career via the scheming of a corrupt LAPD, according to the manifesto he posted on Facebook.
At the height of the search, more than 200 officers scoured the mountain, while others sifted through more than 1,000 tips that poured in after officials offered a $1 million reward.