Chris Brown Might Have Lied About His Community Service Hours, Claims DA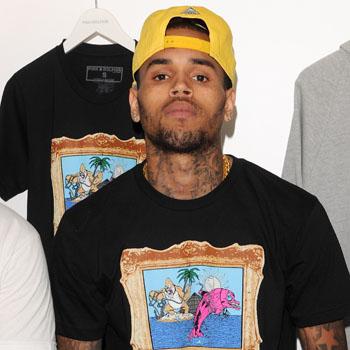 The Los Angeles District Attorney's office has filed documents alleging that Chris Brown might have lied about completing community service hours as part of his probation for his felony conviction of beating then girlfriend, Rihanna, and the R&B singer could be in serious trouble for doing so, RadarOnline.com is reporting.
District Attorney Jackie Lacey said in a statement that "Chris Brown failed to provide 'credible or verifiable evidence'" that he completed his court ordered community labor. She has asked the court to order Brown to fulfill his obligation in Los Angeles County.
Article continues below advertisement
DOCUMENTS: DA Alleges Chris Brown May Have Lied About Community Service
Suspicion arose about Brown's community service hours because of discrepancies in the reports and lack of documentation.
According to the legal docs, Judge Patricia Schnegg ordered Brown to perform 180 days of community service, and allowed him to do it in Virginia, where he has a residence.
"In fact, the evidence shows that although Virginia Probation accepted supervision of Brown, no one from that Department ever approved, scheduled, supervised, monitored, or verified any of the community labor reported to this Court," the documents state.
"After a thorough review of all documents and evidence submitted to the Court it appears that there are significant discrepancies indicating at best sloppy documentation and at worst, fraudulent reporting and possible misdemeanors violations."
The allegations against Brown include hours that he worked at a children's center, which his mother used to work for. The director told investigators from the DA's office that she never saw Brown perform any work at the center, and wasn't told when he did.
The investigation also revealed that while records showed Brown was said to be picking up trash in Virginia, he was actually on a private jet to Cancun.
Brown will be in court on February 16, and will have a lot of explaining to do!