Celebrity Twitter Pics Of The Week! The Good, The Bad & The Outrageous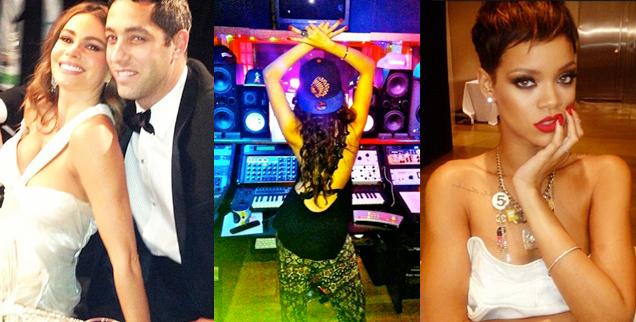 Who were the most snap-happy stars of the week?
From inside of the SAG Awards 2013 to the privacy of their bedrooms, Hollywood's most sizzling stars were not shy about sharing their personal photos on social media this week – for better or for worse! RadarOnline.com has all the good, the bad and the most outrageous Twitter photos of the week in our special Friday feature.
Rihanna stripped down into a towel and gave her fans a peek into her dressing room, while Courtney Stodden shared another one of her scandalous sexy outfits with her followers.
Article continues below advertisement