Celebrity Detox Diets! Anne Hathaway, Gwyneth Paltrow and Salma Hayek Are All Fans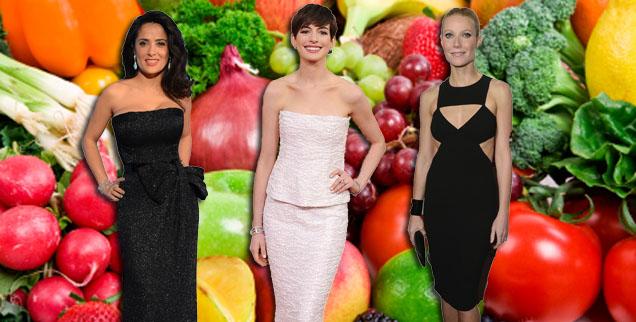 The Academy Awards are eight days away, and that means many stars are working hard and cutting their caloric intakes to squeeze into those chic gowns.
Celebrities like Anne Hathaway often use detox diets as a quick way to lose weight ahead of big events.
The 29-year-old actress famously turned to detoxification and literally starved herself for her Oscar-nominated turn as a gaunt prostitute in Les Miserables.
Article continues below advertisement
While the highly restricted eating regimen helped Hathaway embrace her role as a lady of the night, are detox diets right for the rest of us?
Some experts say no.
"Generally speaking, extreme eating regimens are nothing new to many actors and actresses, who often pursue these avenues to get ready for roles. Are they necessary? Not in my opinion," nutritional expert Jackie Keller, CEO of NutriFit, who has worked with Hathaway in the past, recently told Radaronline.com in an exclusive interview.
And Hathaway is not alone in her use of detox diets.
Gwyneth Paltrow frequently mentions the benefits of detoxification diets on her website, GOOP.
Shape Magazine reports Salma Hayek is also detox devotee.
Hayek, who's 46, has used juice cleanses over the years to her maintain her sexy shape.
The mother-of-one has even co-founded Cooler Cleanse , a three-or five-day detox diet consisting of pressed raw juices, with Juice Generation's Eric Helms.