Exclusive
Brandi Glanville's Book In Talks To Be Made Into A Movie! Who Will Play LeAnn Rimes?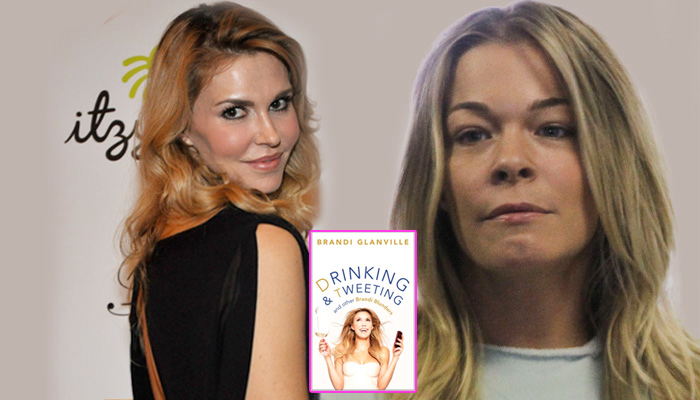 Article continues below advertisement
"Omg just had a talk about turning my book in2 a movie! Maybe we should pitch it to Lifetime ;) An unromantic comedy! #pinchme," Brandi tweeted on Tuesday.
"A lot of people thought Brandi was sort of joking in her tweet about the movie, but she wasn't! She's already had several meetings about making her book into a movie," the source exclusively told RadarOnline.com.
"She's really excited about this. The biggest compliment an author can get is having their book made into a movie."
But if you're expecting to see Brandi up on the big screen, think again.
"Brandi wouldn't want to actually be in the movie or play herself," the source revealed.
"In fact, she already has someone picked out to play her part. She really thinks actress Leslie Bibb would be the perfect fit."
And let's not forget about the other feature player in her book, Brandi's arch nemesis LeAnn Rimes.
"Turning this book into a movie is enough to send LeAnn over the edge," the source said.
"Not only does LeAnn not want the book's details splashed on a movie screen, but Brandi's success is really what's driving her nuts. She's absolutely green with envy."
Who do you think should play LeAnn and her hubby Eddie Cibrian, and is this a movie you'd like to see? Sound off below…