Adrienne Maloof Slams Brandi Glanville For Buddying Up To Paul Nassif: 'It's The Ultimate Betrayal!'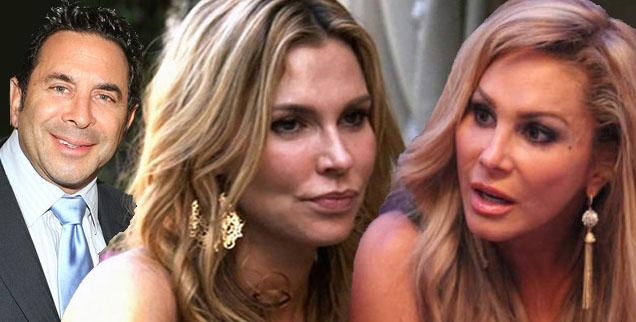 Article continues below advertisement
"It's the ultimate betrayal," Adrienne tells Life & Style magazine, claiming she was "devastated" to learn that Paul was talking to the woman she considered her sworn enemy.
"It's extremely hurtful," Maloof says.
As RadarOnline.com exclusively reported, Paul and Brandi repaired their previously fractured friendship shortly after he split from Adrienne, and he called Glanville begging for forgiveness!
"Paul realized he was out of line talking to Brandi like that and felt he was being egged on by Adrienne, who was also on the attack," a source previously told Radar.
Brandi shot back at Maloof's accusations, admitting to Life & Style that she and Paul are indeed friends once again, and claiming that she tried to make amends with Adrienne too, but she shot her down!
"Paul and I are friendly. Every once in a while, he'll text me. He's very nice," Glanville says.
"Adrienne is not a very nice person; she pretends to be. I called her to talk to her about the situation. But it's hard for me to apologize to someone when I feel like they owe me an apology prior to that."
Meanwhile, Adrienne says she doubts Glanville's buddy buddy friendship with Nassif is anything other than a grab for attention.
"I believe getting close to Paul is a ploy on Brandi's part to make herself more relevant," Maloof charges. "I feel the sudden friendship with him was thought out and vindictive."