The Art Of Photoshop? L'Oreal Spokeswoman Andie MacDowell Bares Her Makeup-Free Face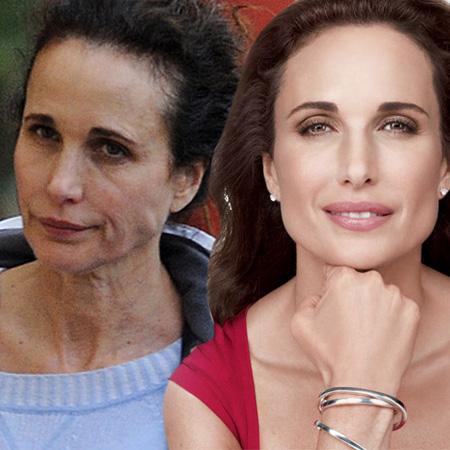 Andie MacDowell looks flawlessly faced at 54 in her latest L'Oreal ads, but in real life she looks much more like an average person!
The Groundhog Day star stepped out in Los Angeles on Tuesday after a workout, daring to bare her makeup free face and looking drastically different than she does promoting the makeup and skincare line's anti-aging products.
Clad in her gym clothes, MacDowell, who is hailed for her incredibly youthful and age-defying looks, looked much more like an average fifty-something woman, complete with fine lines and wrinkles.
Article continues below advertisement
The actress has been a spokeswoman for L'Oreal since the 1980s and is the face of their Revitalift skincare.