Diane Sawyer Lands First Interview With Amanda Knox Since Murder Acquittal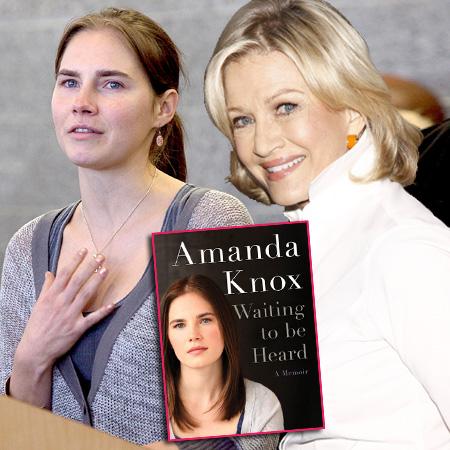 It has been 16 months since Amanda Knox walked free from an Italian jail after being acquitted of murdering her roommate, and the former exchange student is finally ready for her first on-camera interview.
Knox, now 25 and back living in her hometown of Seattle, Washington, will sit down with ABC's Diane Sawyer for a groundbreaking conversation in April that will air that same day on Good Morning America, World News and Nightline, reported.
Article continues below advertisement
The highly sought after interview will be Amanda's first since she and ex-boyfriend Raffaele Sollecito were released in October 2011 when their sentences for the alleged brutal stabbing of British student Meredith Kercher were overturned due to lack of evidence.
Rudy Guede, an Ivory Coast native living in Italy, was convicted in 2008 of the murder and sexual assault of Kercher, but Italian prosecutors maintained that Knox conspired with Sollecito in the murder.
Nicknamed Foxy Knoxy, Amanda has been keeping a low profile since her return to America, and her break in silence comes in anticipation of the release of her upcoming memoir, Waiting to Be Heard, which will be released by HarperCollins on April 30, and for which she reportedly earned $4 million.
Her first interview is a major coup for ABC News, which beat out NBC News and CBS News - which offered Knox time on its news magazine 60 Minutes, revealed the Hollywood Reporter.
Article continues below advertisement
U.S. TV news organizations swarmed the small Italian town of Perugia where Knox was held at Capanne Prison from 2007 to 2011.
An ABC News spokesperson confirmed that the news organization did not license photos or home video from Knox or her family; a formerly common practice that was disavowed when it was revealed that news organizations funneled hundreds of thousands of dollars to suspected child-killer Casey Anthony during her incarceration.
The first footage from the exclusive interview with Diane Sawyer will air during an ABC News Primetime Special on Tuesday, April 30 at 10:00 p.m.