Whitney Houston's Mom: I 'Would Not Have Liked' If She Were Gay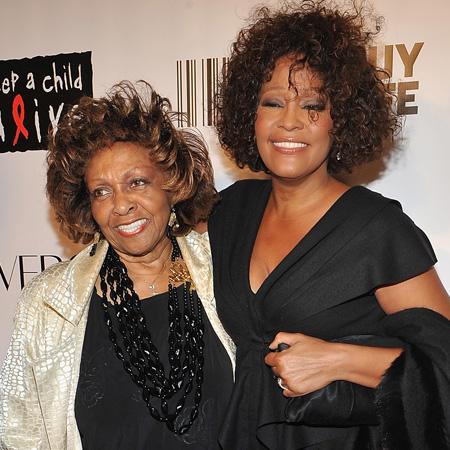 Whitney Houston's mother is making the rounds promoting her new book, Remembering Whitney, and in a new interview Cissy Houston revealed she absolutely would not have approved if Whitney were in a lesbian relationship, and RadarOnline.com has all the details.
Following long-time rumors that Whitney had a romantic relationship with her best friend and assistant, Robyn Crawford, Cissy didn't deny that they were ever a couple, but also voiced her disapproval of both Robyn and the idea that she dated Whitney.
Article continues below advertisement
"I didn't particularly like Robyn. She just spoke too much, disrespectful sometimes," she said.
"Like she had something over Nippy Whitney's nickname, and I didn't like that at all. She was alright, she turned out to be alright, I guess. That was her friend."
Cissy, 79, is pushed being asked, "Would it have bothered you if your daughter Whitney was gay?"
"Absolutely," she responded without hesitation.
"You would not have liked that?" she's again asked.
"Not at all," she said and when asked if she'd condone it she again replied, "Not at all."
As for Whitney's toxic relationship with Bobby Brown, Cissy told the TODAY show on Tuesday morning that "marrying him wasn't the greatest idea in the world."
"I don't know too much about Bobby Brown. I don't want to talk about him… I know he didn't help her. I don't blame him," Cissy said.
"Everybody is responsible for their own actions up to a point. She was raised, she knew better, and whatever took her to that position, I really don't know."
Whitney passed away on February 11, 2012 when she was found dead in a bathtub in the Beverly Hilton Hotel, the night before the Grammy Awards.
Remembering Whitney: My Story of Love, Loss, and the Night the Music Stopped hits bookshelves today.
OTHER STORIES: