Billionaire Warren Buffett Still Lives In Home He Purchased For $31,500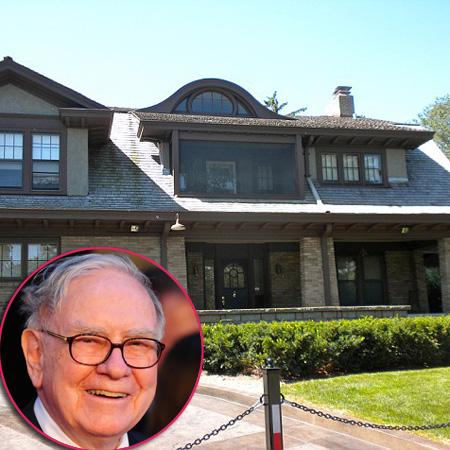 Warren Buffett hasn't let his $46 billion fortune go to his head - or his home!
The 82-year-old CEO of investment firm Berkshire Hathaway, who is the third-richest man in the world, still lives in the same Omaha, Nebraska home he purchased 55 years ago for $31,500 (or, in 2013 dollars, about $250,000).
The 6,000 square-foot home home, located in Omaha's Dundee-Happy Hollow Historic District, was built in 1921 and doesn't have the traditional amenities of wealth such as a gate, security guard and surveillance cameras. Its worth is estimated as $652,619, per Realtor.com.
Article continues below advertisement
"I'm happy there. I'd move if I thought I'd be happier some place else," the mega-rich minimalist told the BBC in 2011. "How would I improve my life by having 10 houses around the globe?
"I don't want to manage 10 houses, and I don't want somebody else doing it for me, and I don't know why the hell I'd be happier," said the "Wizard of Omaha," who drives a Lincoln Towncar. "I'm warm in the winter, I'm cool in the summer, it's convenient for me.