That's Not Very Wifey! Joe Gorga Hospitalized With The Flu, Melissa More Concerned With Her Hair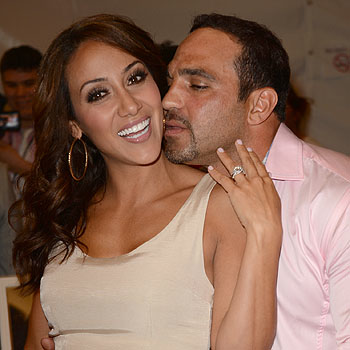 While Real Housewives of New Jersey star Joe Gorga has been hospitalized with the flu, his wife Melissa Gorga seems more concerned with getting her hair done, RadarOnline.com is reporting.
"I'm dying over here in the hospital this flu kicked my ass," Joe tweeted late Thursday night.
"Not a word or movement from Tarzan in 4 days #Pain."
According to an insider, Joe was hit hard with the flu bug and has been receiving treatment in Montville, New Jersey's Shelton Memorial Hospital.
Article continues below advertisement
But his loving wife Melissa doesn't seem too concerned, tweeting Friday morning about her appointment at the salon.
"Just left @BogettaSB salon in Cedar grove," she wrote.
"Seriously the best blowout around…"
On Wednesday Melissa tweeted about taking care of Joe writing, "@joegorga has a fever:.( I'm nursing him back to health.." but seemed content on Friday to let the nurses at the hospital take care of him.