Grammy-Winner Sean Paul Drove Beauty to Suicide Attempt, Woman Claims In Wild Court Papers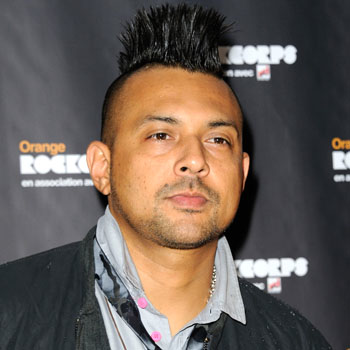 Reggae singer Sean Paul is in the cross-hairs of an $80 million lawsuit from former loverSusanne Persson, who claims the We Be Burnin' singer abused drugs, had sexual performance issues and bribed authorities in Jamaica to have her deported.
Sweden native Persson is suing the 39-year-old in New York's Manhattan Supreme Court, and including a copy of a tell-all book she wrote as a supporting document in the suit, theNY Post reports.
Article continues below advertisement
"Ever since Paul started using cocaine regularly, he has had severe erection problems," Persson claims in the 11-chapter book, which is titled Irie Jamboree: My life in Jamaica as a jet set slave with the enormous secret of a love affair with Jamaica's perhaps most well known Dancehall Artist.
"If it lasts one minute, it is a good day."
She said that during her time with the singer, she went through "starvation, homelessness, repeated suicideattempts and loss of ability to generate income."
Persson claims the Give It Up to Me singer had her deported in June 24, 2010, noting that his company Headline Entertainment had made the reservation from the American Airlines flight. Persson says she was forced to board the plane, which was headed from Kingston, Jamaica, to her native Stockholm, Sweden - a claim denied by Paul's Jamaican attorney Tom Taveres-Finson, who said Paul "would not have the power to do that."
In the suit, Persson says she was so distraught over her deportation, she tried to commit suicide the day before.
"I had tried to kill myself, losing more than one liter of blood from a cut on my wrist," she said in court docs. "I had shown the pictures of the cuts to Sean over the Internet. I feel he should see what he had caused."