Rihanna Defends Her Shocking Reunion With Chris Brown: 'If It's A Mistake, It's My Mistake'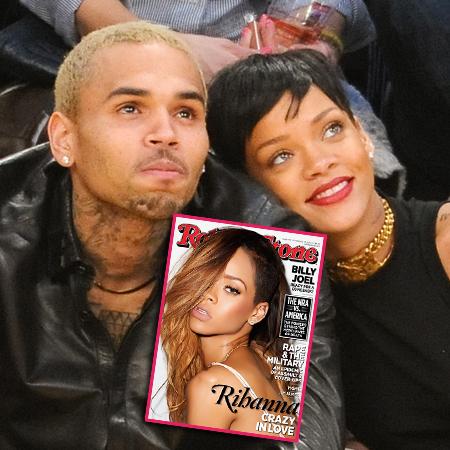 Rihanna is clearly not bashful about her love for Chris Brown!
Four years after the rapper brutally attacked her following Clive Davis' annual pre-Grammy party in L.A., leaving her face infamously bruised, battered and bloody, the singer is back together with the bad boy and defending their love in a new interview with Rolling Stone – and RadarOnline.com has the details.
"I decided it was more important for me to be happy," she explains. "I wasn't going to let anybody's opinion get in the way of that. Even if it's a mistake, it's my mistake. After being tormented for so many years, being angry and dark, I'd rather just live my truth and take the backlash. I can handle it."
Article continues below advertisement
Despite being devoted to Brown, who recently compared himself to Jesus on the cross, Rihanna realizes that theirs isn't the classic love story, but insists that things have changed for the better.
"When you add up the pieces from the outside, it's not the cutest puzzle in the world," she says. "You see us walking somewhere, driving somewhere, in the studio, in the club, and you think, you know. But it's different now. We don't have those types of arguments anymore. We talk about shit. We value each other. We know exactly what we have now, and we don't want to lose that."
MORE ON:
Celebrity Romance
She also has faith in her belief that his days of domestic violence are over.
"He doesn't have the luxury of fu**ing up again," she says. "That's just not an option. I can't say that nothing else will ever go wrong. But I'm pretty solid in the knowing that he's disgusted by that. And I wouldn't have gone this far if I ever thought that was a possibility."
However, as RadarOnline.com previously reported with, just days before the interview went to press, Brown was involved in a parking lot altercation with Frank Ocean, who is planning on pressing assault charges against the fellow musician.