Exclusive
RHONYC Bikini Wars! Ramona Singer Says She Has A Better Body Than Aviva Dresher!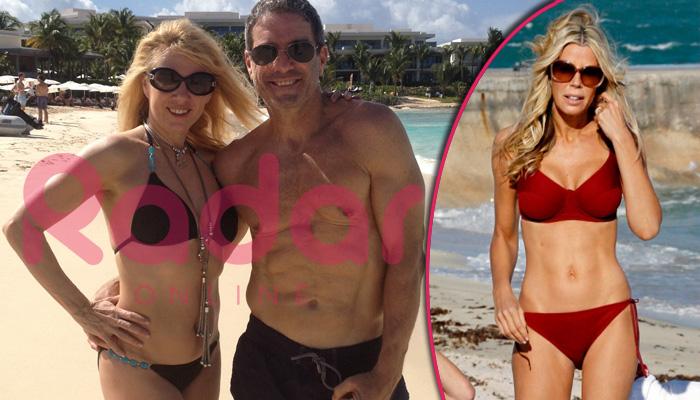 It's the battle of the bikini babes - The Real Housewives of New York City edition!
Ramona Singer has a super sexy bikini body and she's showing it off exclusively to RadarOnline.com from her vacation on Anguilla, and in true Housewives fashion she wants the world to know that she looks better than her co-stars!
"My husband Mario and I both have better bodies than Aviva Drescher and her husband!" she brags about her banging bikini bod.
Article continues below advertisement
As RadarOnline.com previously reported, Aviva and her hubby shared their pics with Radar earlier this year, showing off their trim figures during their Christmas vacation in Miami, but her reality TV nemesis says she has the better physique!
"I have had no breast implants done, like so many of my counterparts have!" Ramona told Huffington Post Correspondent Tom Murro, as she revealed how she maintains her sexy shape.
"I've been eating right and working out since I was 21, and I stay away from breads and desserts," she said.
"That way I can enjoy my glass or two of wine (Ramona Wines) which is less calories than dessert!"
Her diet consists of "lots of steamed vegetables and salads, broiled proteins like chicken, fish and turkey and very little starch with my meals and sometimes not at all."
She avoids rice, potatoes and pasta and only eats beef in moderation. When cooking at home Ramona stays away from fried foods and cooks with olive oil not butter.
Article continues below advertisement
With her very social calendar, Ramona is often eating out so she "always gets sauce on the side at restaurants."
Her workout regime is a strict one she reveals.
"I train with weights two to three times a week for an hour and do treadmill on highest incline, for 15 minutes two to three times a week," she shares.
As for her fit hubby, she says "Mario also works out every day with tennis and weights at the gym so at times it can even be twice a day for him LOL!"
Ramona gushes over his body, telling Radar: "He had developed his own special double secret routine for his 8 pack and his body is better now than it was at 30!"
Who do you think has the better bikini body, Ramona Singer or Aviva Dresher? Tell us in comments!