Jennie Garth's Strict Rules For Staying Slim: 'I Weigh Myself Every Morning!'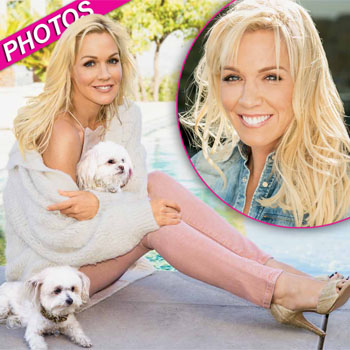 Article continues below advertisement
The 40-year-old actress said that breakup from her husband of 11 years was a wake-up call for her.
"Now I feel stronger and more confident in my body," she said.
Jennie said she has rules that she follows to stay in great shape: she puts on her workout clothes first thing in the morning.
"I take my kids to school in my workout clothes. I'll think, 'I'm already in my clothes now, so I may as well work out!'"
MORE ON:
hollywood happenings
The former Beverly Hills, 90210 star says one way to feel healthier is to always say 'I love you.'
"They're my favorite words, and I don't say them enough to other people, let alone to myself. When you say them, it makes you want to be gentle and kind. Even if you're mad, there's that love."
Check out Health.com to get all the details about Jennie's weight loss secrets, two recipes and more ways that she feels the happiest she ever has!