Move Over Halle Berry! 'Heroes' Star Tawny Cypress' Ex-Husband Claims Her New Boyfriend Beat Him Up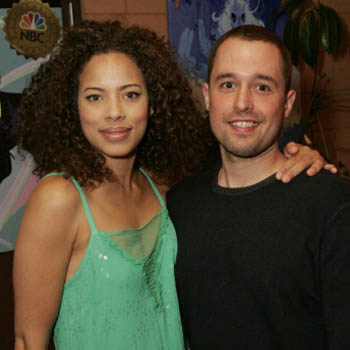 Halle Berry isn't the only Hollywood star whose former and current lover have gotten into a throw down brawl!
Tawny Cypress, who starred on the hit show Heroes, has been slammed with a lawsuit by her ex-husband, Bill Charles, who claims that his former wife intentionally set him up to be beaten down by her boyfriend, Tom Dillon, and then subsequently framed him for assault at a Brooklyn, New York burger joint, The New York Post is reporting.
Article continues below advertisement
The drama went down in June 2012, when Charles claims he was lured to Cheeburger Cheeburger by Cypress with the intention of seeing their son, Dexter, but instead was met by Dillon, who was "lying in waiting," and attacked him by knocking him to the ground with a "hard object."
He claims that after the fight, Cypress and Dillon "acted with others by deception, concocting a fabricated version" of what happened that night, and that in turn, he ended up spending six nights in jail on assault charges.
"The relatively minor charges against my client are merely a distraction from the attempted murder that Thomas Dillon committed against my client," Robert Feldman, Charles' attorney alleges in the lawsuit filed at Brooklyn Supreme Court.
"Tommy Dillon hit my client with what appeared to be a cellphone extremely hard causing serious physical injuries."
Cypress, 36, who also did a season on Rescue Me, and recently appeared on The Good Wife, was married to Charles, 58, from 2000 to 2004.