They're Baack! Here Comes Honey Boo Boo Returns With Mama June's Greatest Fear!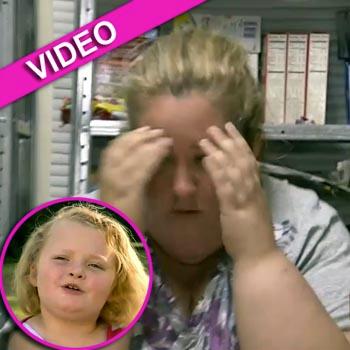 Article continues below advertisement
June can't stand the stuff!
"I was growing up and the baby sitter I had, we ate mayonnaise sandwiches for breakfast, lunch and dinner!" She's repulsed by it, telling the camera "I can't talk about it! It is making my flesh crawl!"
Welcome back Here Comes Honey Boo Boo and check out the brand new episode airing on TLC January 6 at 9/8c to find out what the outrageously loveable family has been up to lately!